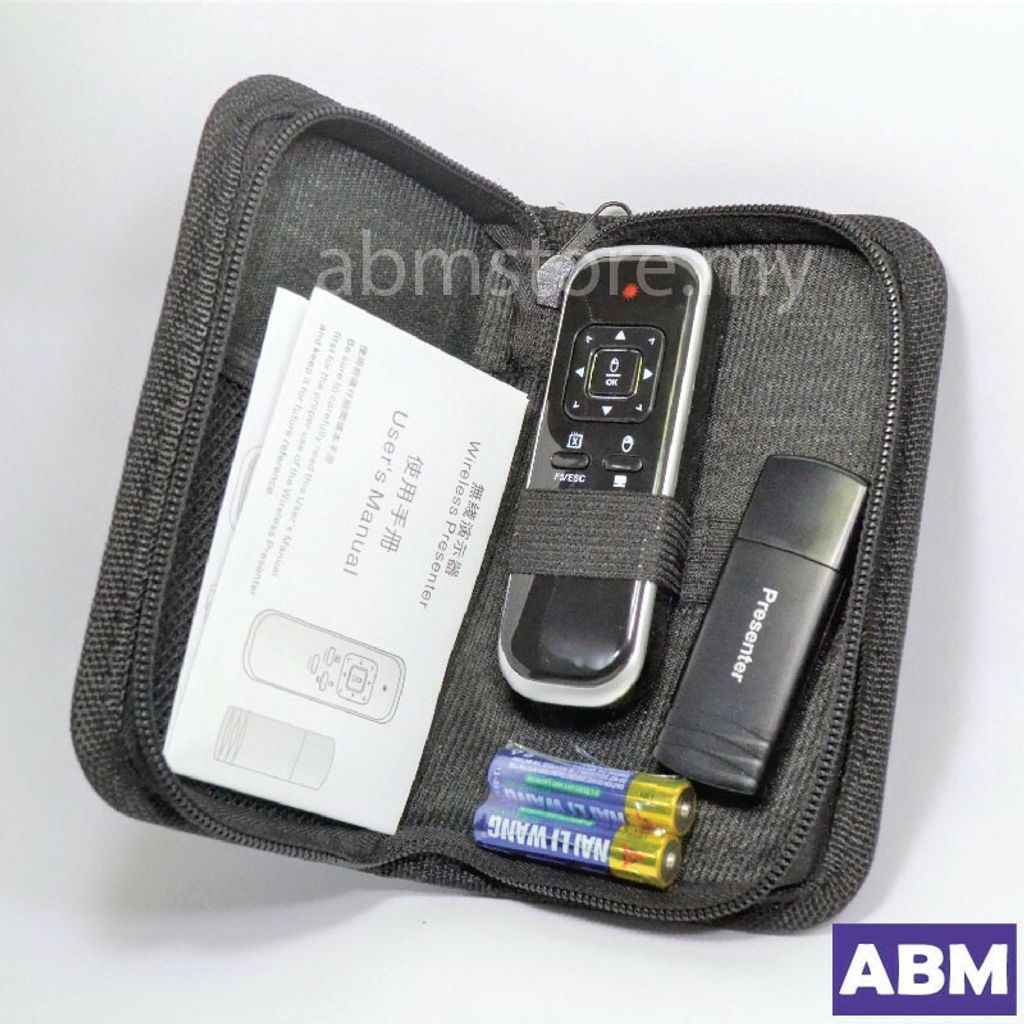 3 in 1 Wireless Presenter / Air Mouse / Laser Pointer
This is a 3-in-1 wireless presenter.
Just plug in the receiver to the computer without installing any software (Plug & Play).
A complete wireless device for presentation.
Comes with a small carrier bag for your convenience.
Functions:
1. As a pager - Page Up, Page Down
2. As wireless air mouse.
3. As laser pointer.
#presenter #myabmstore #abmstore #teacher #wirelesspresenter #laserpointer
---