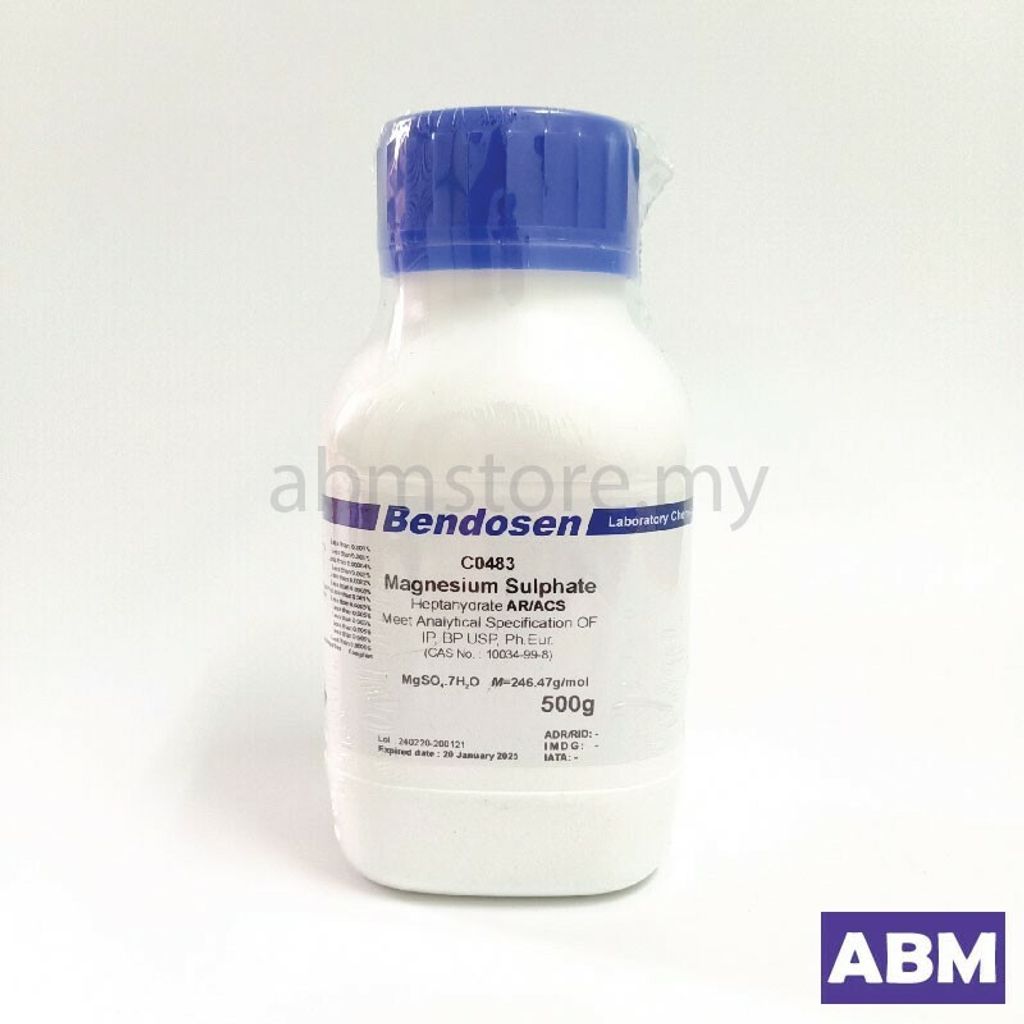 Magnesium Sulfate Heptahydrate AR/ACS/IP/BP/USP/Ph.Eur, Bendosen (500g)
Formula: MgSO4·7H2O
CAS No: 10034-99-8
M = 246.47g/mol
Assay: min. 99.8%

Is also known as Epsom salt, which is a household chemical with many traditional uses, including bath salts.

ACS grade meets or exceeds purity standards set by the American Chemical Society (ACS). This grade is acceptable for food, drug, or medicinal use and can be used for ACS applications or for general procedures that require stringent quality specifications and a purity of ≥95%.
---