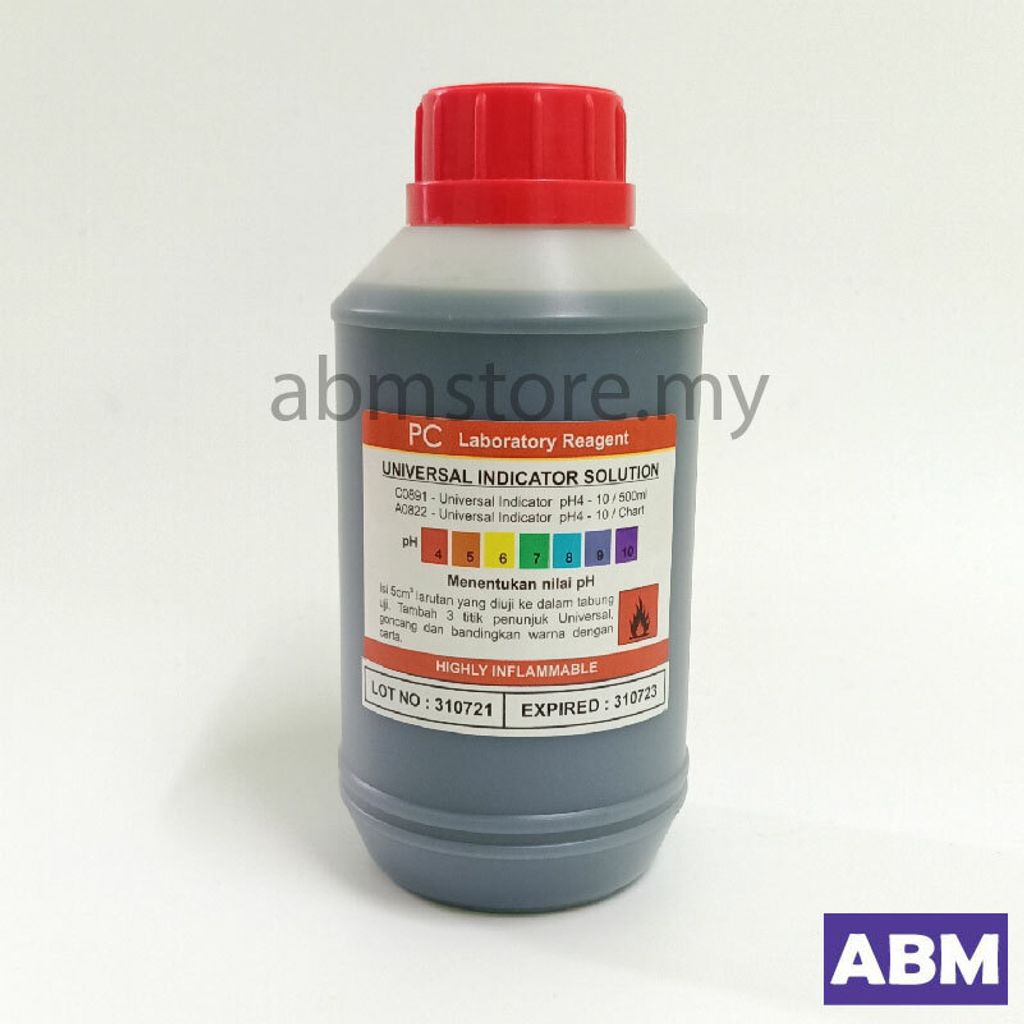 Universal Indicator Solution pH 4 - 10 PC (500ml) / pH Test Kit
Fill 5cm3 of the tested solution into the test tube. Add 3 drops of Universal Indicator, shake and compare colors with chart.
Isi 5cm3 larutan yang diuji ke dalam tabung uji. Tambah 3 titik Penunjuk Universal, goncang dan bandingkan warna dengan carta.
---