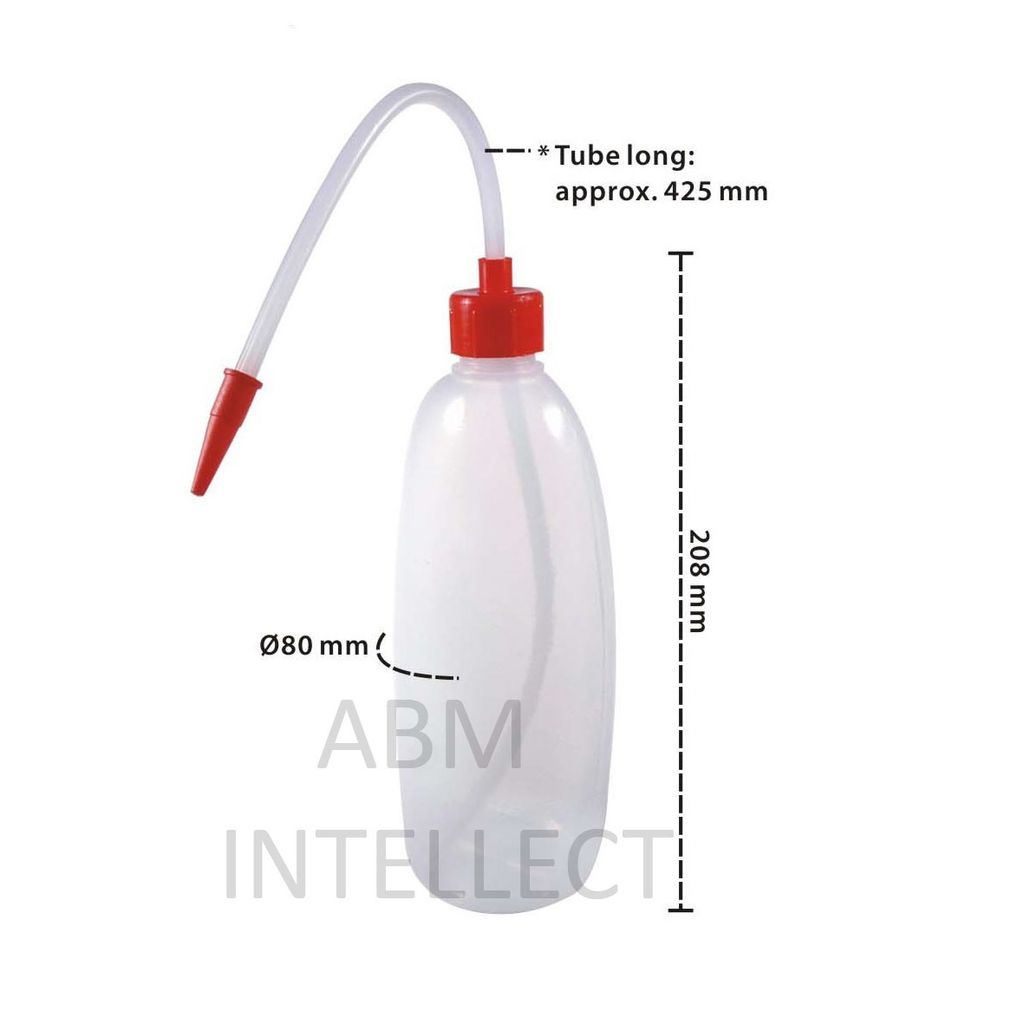 Wash Bottle 500ml Oval with Cap & Tube LDPE Plastic Bottle (10sets/pack)
A wash bottle is a squeeze bottle with a nozzle, used to rinse various pieces of laboratory glassware, such as test tubes and round bottom flasks.

- Capacity: 500ml
- With cap.
- Elastic wall with screw cover.
- Bent tube approximately 425mm.
---